Welcome to
if you're shopping....
On Fridays I will share with you the news from
my sponsors
, in case you want to do a little shopping, or even window shopping, this weekend.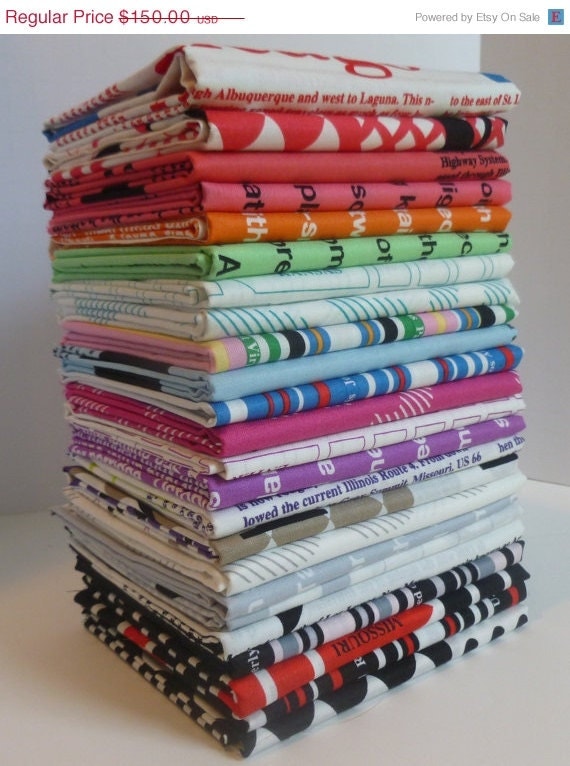 Over at
Mad about Patchwork
has 20% off on their
curated fat quarter bundles
. Every week they make a new bundle and you can
see them all here
. Right now, all the left over bundles from the last few weeks are all on sale.
Sew Sisters
has the
Doe by Carolyn Freidlander in stock
! Somehow they got the whole collection well before most of the other North American shops and I have already ordered a bunch of this fantastic line by one of my most favourite designers.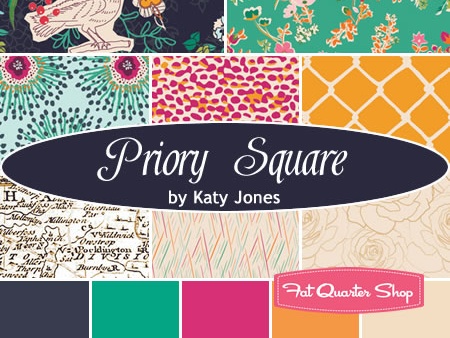 The
Fat Quarter Shop
has also been receiving many new fabrics, it is worth a browse if you have not been over there lately. My order of
Priory Square by Katy Jones
- who is just lovely in person - is already on the way to me.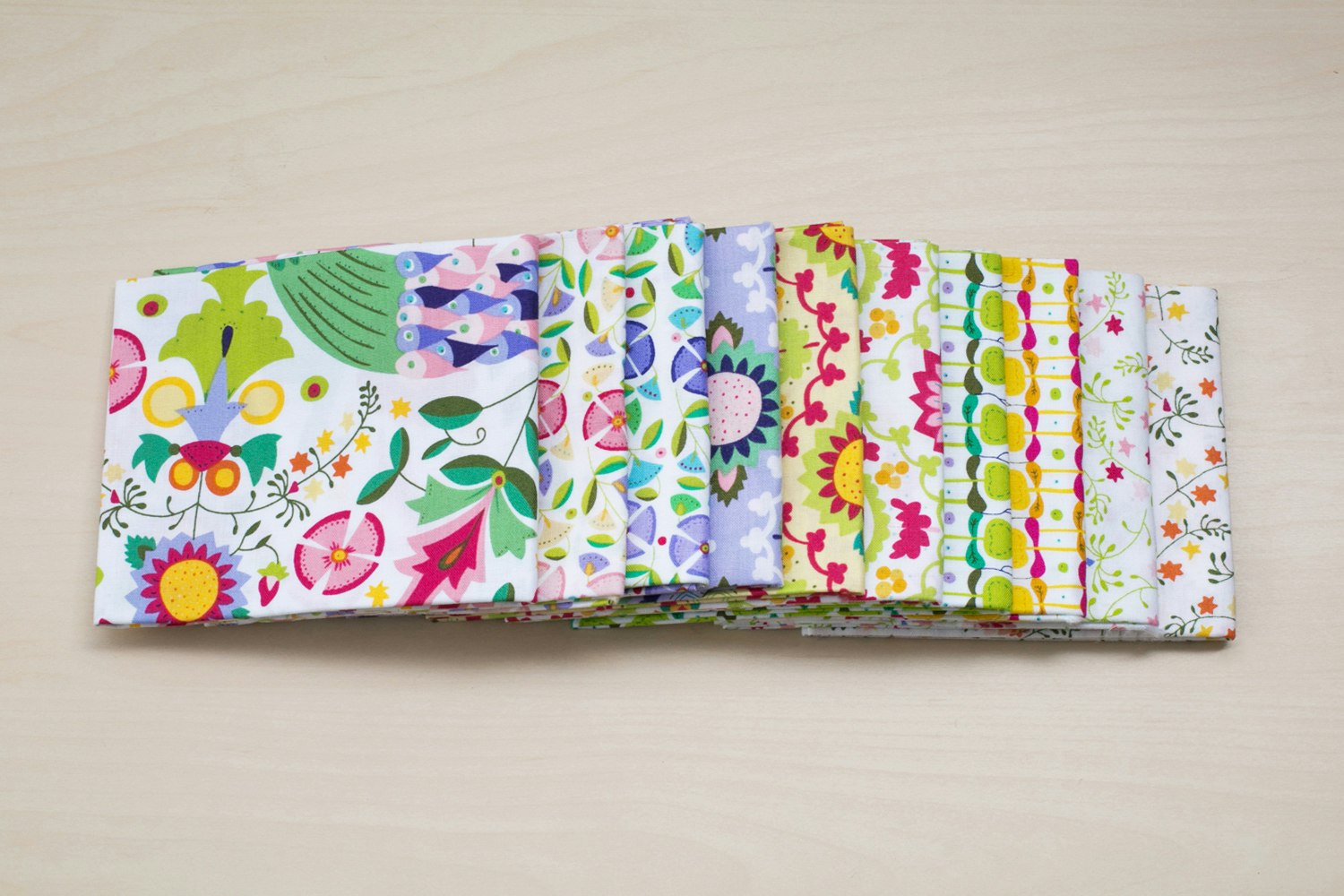 Massdrop
has a beautiful bundle of
Enchanted by Sarah Fielke
on for three more days or until 160 are sold.
This weekend Green Fairy Quilts is giving all customers an additional 10% off their fantastic sale prices in the whole shop with the code BONUS, and they continue to have free shipping in the USA. They have a lot of new fabric in their pre-order section where you also get free shipping.
Oakshott Fabrics
has released their second free design booklet. It has the pattern for these 7 quilts, all of which are made from the
Autumn Fat Eights bundle
. These quilts have all been designed by leading quilt bloggers, and are fantastic.
Fabric Spark
is also receiving many new fabrics. I have my eye on this
half metre bundle of the whole new Echino collection
. And Daryl has added a bunch of the
Wool and the Gang chunky yarns
to her store too!
Cindy has been getting new fabric too over at
Fluffy Sheep Quilting
. Today I am looking at the
Flower Patch line
, especially this lovely low volume pink texty fabric which is called
Flower Patch Pink Adverts
Yahoo, it's Friday, I hope you enjoy your weekend!


Best,
Leanne