Welcome to if you're shopping.... On Fridays, sometimes Saturdays like today, I share news from my sponsors, in case you want to do a little shopping, or even window shopping, this weekend - and there are a lot of sales, for Black Friday, Small Business Saturday, etc.
Fabric Spark has
20% off everything including new collections, sale fabrics, patterns, kits and bundles, until Midnight November 30 (Cyber Monday). Use coupon code woohoo at the checkout.
Oakshott Fabrics
,
Oakshott Fabrics
is offering
25% OFF
selected
Blue, White and Red
shot cottons for this weekend only.
Fluffy Sheep Quilting has 20% off everything in the store until Monday night (Ireland time). Use the coupon code Black20.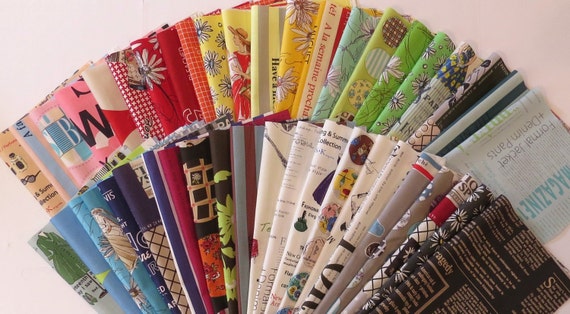 Sew Me a Song has a Thanksgiving Shipping Special of 0.99 US / $8.99 Canada and $12.00 Everywhere Else, from Becca's house to yours!
Green Fairy Quilts
has 40% off all bundles for Small Business Saturday and are continuing their Black Friday sale of Jelly Rolls for $26.70 US.
The Fat Quarter Shop has 25% off all orders until midnight tonight!

I've been trying to resist shopping this fall, but I am caving in this weekend.
Best,
Leanne