Welcome to
if you're shopping....
On Fridays - late this week, it's Saturday morning - I share news from
my sponsors
, in case you want to do a little shopping, or even window shopping, this weekend.
Sew Sisters Quilt Shop
has is starting a
Kaffe Club
. They also have
new Kaffe Fassett yardage
in stock.
This weekend, use the promo code SUMMER for an extra discount off anything at Green Fairy Quilts
Oakshott Fabrics
has beautiful
Sample Swatches
which come with a £5 Gift Voucher and have special shipping rates.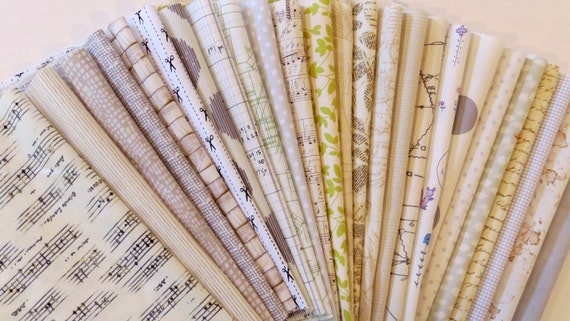 Sew Me a Song
has
beautiful bundles
, including
this bundle
of many fat eights of low volume fabrics.
Enjoy your weekend!
Best,

Leanne