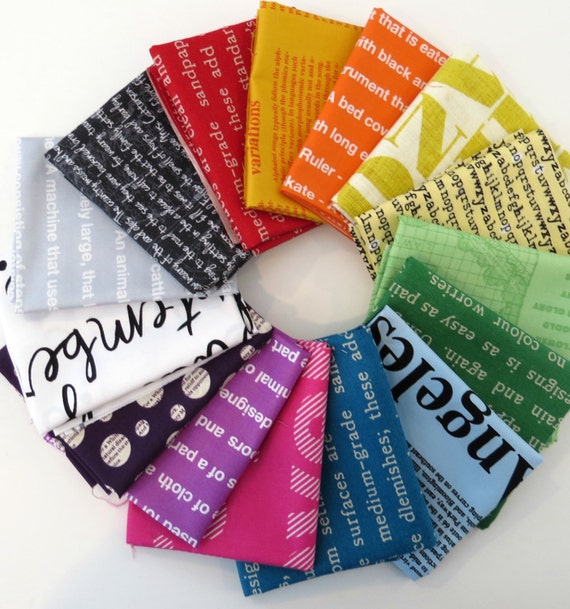 A very quick stop here to announce the winner of that beautiful bundle from the
Sew Mama Sew
Giveaway Day.
That beautiful texty fat quarter bundle came from
Sew Me A Song
and if you did not win you can always find fantastic fabrics like these at
Becca's shop
.
Congratulations to Ruth (#70) and the bundle will be off to Ireland (Ruth I'll email you shortly). Thank you all for participating and I have had a great time hearing about all your projects. Together we are sure sewing and creating a lot of wonderful things.
Nicky
and I are back tomorrow for the monthly Scraptastic Tuesday link up, please plan to join us with your scrappy projects, or ideas to tame the scrap mountain.
Best,
Leanne