While I am late to post my May round up post, I am keen to get back into the habit of doing so. So, late or not, I can share that in May I finished
Landmarks
- and I am still hoping to make a big quilt like this mini. I am trying to decide on the backing fabric.
I
made these pillows
for my guy - they are made from my
pattern Canvas
. The pattern has sizes from mug rug to mini to pillow, to all sizes of quilt. I am giving a copy of the pattern away this week,
go here to enter to win
.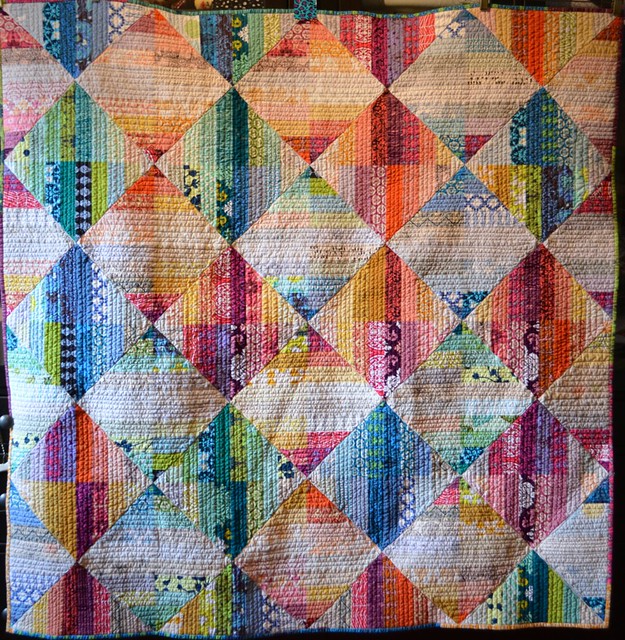 I made
Reflection
in March but in May she was voted into the Viewer's Choice group and won the prize in the Scrappy Quilts category in the
Blogger's Quilt Festival
this month. I am very proud to have these honours, especially since they are granted by votes from all of you.
Finally, I finished
Friends
, you can read about her
here
.
My other news for May is that I went to Quilt Market in Pittsburgh. I have more to share about that over the next while, including a few bits and bobs to give away. Bear with me as I catch up.
Best,
Leanne