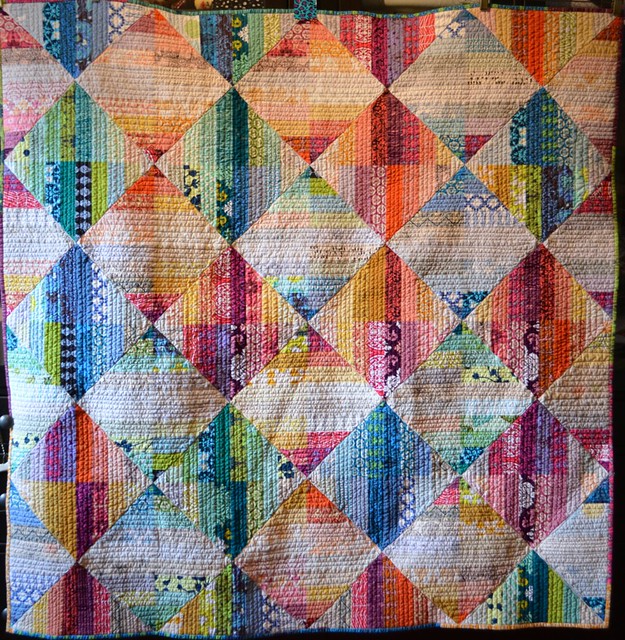 I am so honoured that Reflection has been nominated to be one of the finalists in the
Viewers Choice Award
at
Amy's Blogger Quilt Festival
- having my quilt picked by the people, as opposed to judges, is really the best thing that I could ask for. Thank you.
My festival post about Reflection is here.
Reflection is in beautiful company. I have to say that I watched more than half the nominated quilts on blogs of my internet friends as they were made. I have no idea how you will pick which one to vote for, I want to vote for all of them.
There are so many fantastic quilts in the festival, I plan to spend a lot of my free time this weekend checking them all out. Please remember to head over to the festival to vote in all the categories, including the Viewer's Choice. Amy has outdone herself with the festival this year, there are stunning entries and wonderful sponsors and prizes - thank you Amy.
I am hoping to sew tonight, it has been a hard landing getting back to work this week and I am glad of the break this weekend. For all of you who have a long weekend, enjoy!
Best,
Leanne