Welcome to
if you're shopping....
On Fridays - late again, it's Saturday morning now - I share news from
my sponsors
, in case you want to do a little shopping, or even window shopping, this weekend.
Happy 7th Anniversary to
Mad about Patchwork
! In celebration, you can have 20% off all Cotton + Steel until April 15th with promo code CS20.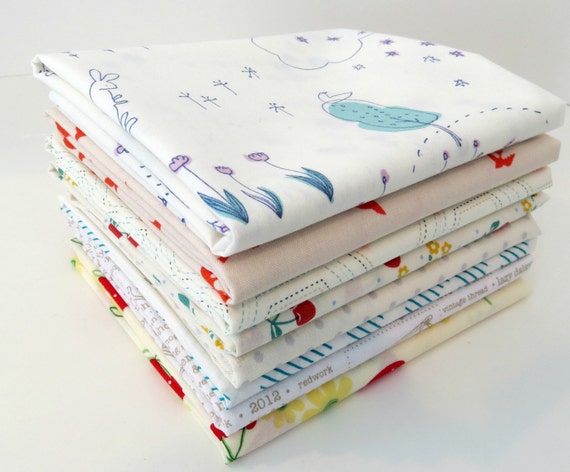 Sew Me a Song
is spring cleaning and besides her sales, Becca keeps making
beautiful bundles
. This one especially caught my eye.
Sew Sisters Quilt Shop
is featuring a lovely new kit -
Glimmer Shimmer
.
Over at the
Fat Quarter Shop
this new
Sew Emma Hibiscus pattern
caught my eye - a sort of brilliant monster pinwheel. Imagine the pinwheels in bright saturated colours and the background in low volume - this would be a great scrap project for me maybe.
We are having fantastic weather and I am going to sew today with the windows open wide. I am also off to buy new runners as mine were soaked in an Atlantic Ocean wave that came up to my knees last week. I was not that fussed, it was time to truly step into the Atlantic, I swim in the Pacific often. I do need new runners, as I am going to walk and exercise a lot more, starting this week.
Oh, and a little later I will announce the winner from my Make It, Take It give away too.
Best,
Leanne